The digital transition is here!
IT is used everywhere in our daily lives, it has invaded the objects that are now connected but we are using more and more software or applications whether on computers, via the internet or on our mobile phones! And this is true both in our professional and personal life.
It is a sector of activity that is not experiencing any crisis and which is in great need of job applicants. Companies sometimes have difficulty recruiting qualified profiles, often engineers but not only.
The digital transition is now true for all sectors of activity. No sector has been spared and all are experiencing a digitalization of activities and professions.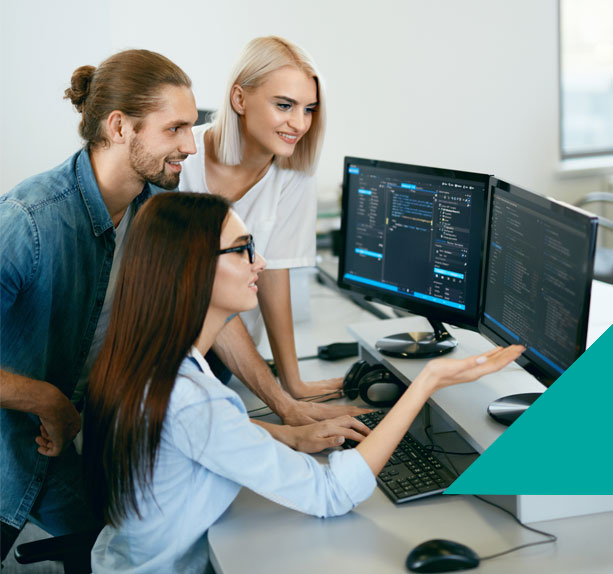 Web Developer
A Web developer is responsible for building computer programs. He/she analyzes their needs, creates a project for them and carries it out. He/she must know computer languages well in order to be able to design a program in its entirety.
Webmaster
A webmaster is the manager of a website: he/she is in charge of its daily functioning. He/she must have advanced technical skills as well as writing capacities (which can be used to write or modify content for example).

Webdesigner
The webdesigner works for a client who asks him to take care of the visual identity of his website. He is therefore in charge of creating the graphic elements such as illustrations, banners, flash animations, wallpapers and sometimes even logos.
SEO expert
The SEO expert is often confused with the web analytics consultant. However, unlike the latter, his role is not to analyse website statistics. The SEO expert is responsible for increasing the visibility and presence of websites on the web.
Technical web project manager
A technical web project manager is someone responsible for managing an entire team of developers. It is his or her responsibility to respect the agency specifications and to find solutions in case of technical problems.
Cloud Computing Specialist
Cloud Computing is a new trend that is still in its infancy, yet it has a bright future ahead, according to industry experts. It is a way for companies to store their applications and all their data online rather than on computers.
Computer technology uses are limtless!
Computer technology has invaded all sectors and its applications are constantly evolving. Big data and artificial intelligence, cyber security, virtual reality and embedded systems create new possibilities in many fields (transport, health, industrial production, finance, marketing, multimedia, etc.), which result in a dynamic that is very favourable to employment.
Traditional and emerging jobs
While software development is at the heart of the digital business, the latter calls on many other skills. Information can flow and be processed efficientlyt thanks to systems, network and security professionals.
Innovations contribute to the emergence of more advanced profiles. Cloud specialists enable companies to outsource the storage and processing of their data. Data scientists collect and analyze masses of information. Virtual reality engineers design complex systems used for everything from video games to surgical simulation.
The emergence of artificial intelligence and machine learning will also create new professions in addition to data professions: AI engineer (creating computer programs capable of reasoning like humans, to respond to very complex problems), chatbot coach, etc.
Technological developments have also led to the emergence of specialisations within traditional professions. These are, for example, mobile application developers and web developers. Or developers of embedded systems who, at the crossroads of computing and electronics, design software used in particular in transport devices.
IT jobs are and will be in a good shape for years to come!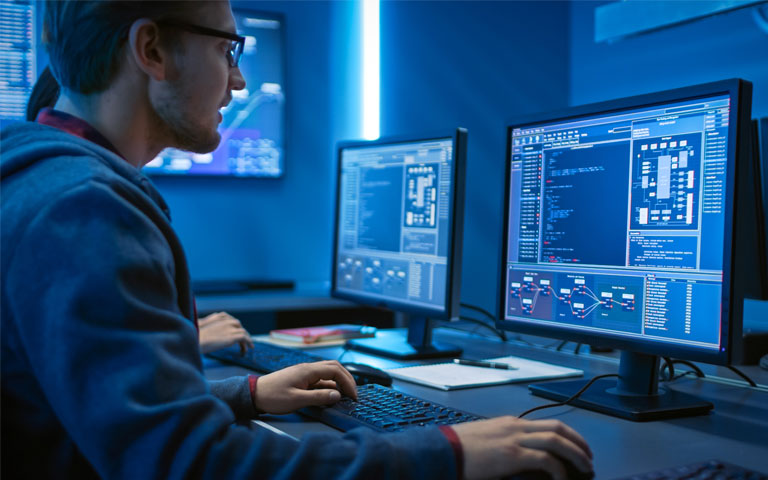 Demand is at its highest!
In a sector that is constantly innovating, IT specialists are sought after by digital service companies, software publishers, banks, industrial and commercial companies and administrations.
Software developers and engineers
In this very open market, software developers and engineers are at the top of the most coveted profiles. The needs are also high for systems and network, technical sales and IT security professions.